Cyber Defence Partner
Experience how we can prevent, alert and respond to cyber security threats
Contact Us
Benefit as a Customer
Protect your business in real-time 24/7 against global emerging threats and vulnerabilities
Deliver proper security for your unique business requirements through collaboration with certified security engineers
Extensive global and industry specific security experience and expertise
Assess and identify vulnerabilities within your environment and obtain recommendations on how to remediate them and improve your overall security posture
Provide additional security resources that free up your team to focus on driving core business value
Meet and exceed audit, regulatory and compliance requirements
Benefit as a Reseller
Retainer-based Incident Response resources to ensure the availability of security experts to work with your customer's internal team
Proactively develop an Incident Response Plan for your clients that clearly details roles and responsibilities, procedures, communication plans, and other key elements for addressing the most sophisticated of security threats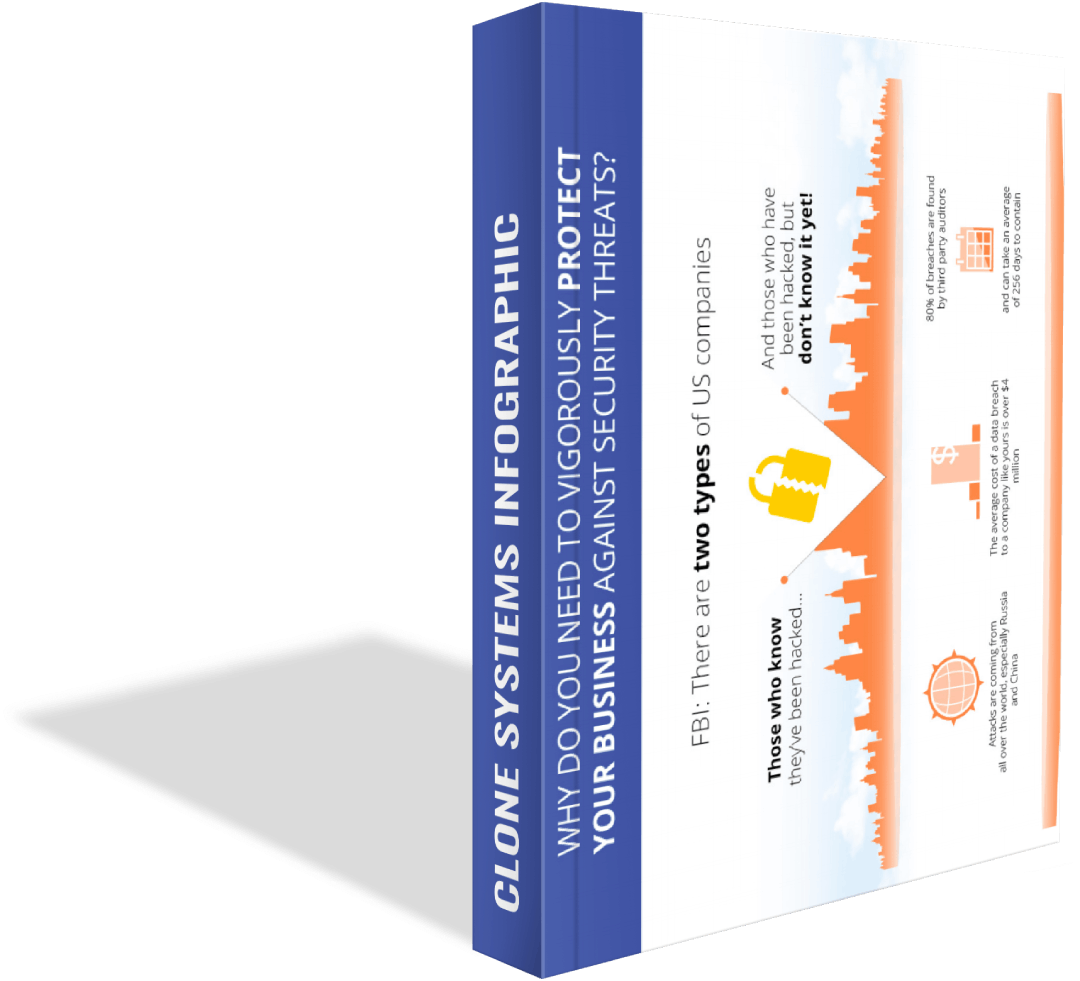 Download the Clone Systems Infographic
Discover why do you need to protect your business against security threats
Choose to partner with Clone Systems because of
24/7 Security Operation Center (SOC)
is watching out for you by monitoring threats and blocking attacks in real time.

Vendor Agnostic Solutions
offer you a combination of best and breed hardware and proprietary technology delivered as a fixed cost service with no capital expense.

Skilled and Certified Security Engineers
are integrated into your business, complementing your existing team and helping to protect against the latest threats by strengthening your security posture.

Global Experience
and unique insights from securing customers across numerous industries enable us to provide you with relevant education around security best practices and ongoing changes in compliance.